AdNet Coffee + Conversations 
October 22, 2022
We all have work that we cannot stop thinking about or how we could have handled differently. Was there a better way to engage a corporate partner? How do you implement policies for donor advised funds? How are foundations faring in this changing work environment? You tell us!
AdNet Coffee + Conversations
June 16, 2022
As we well know, a community foundation is a unique model for philanthropy that offers distinct opportunities and challenges for advancement professionals. Even if you have come from the nonprofit sector, there's a lot to learn and absorb when you are new to this field!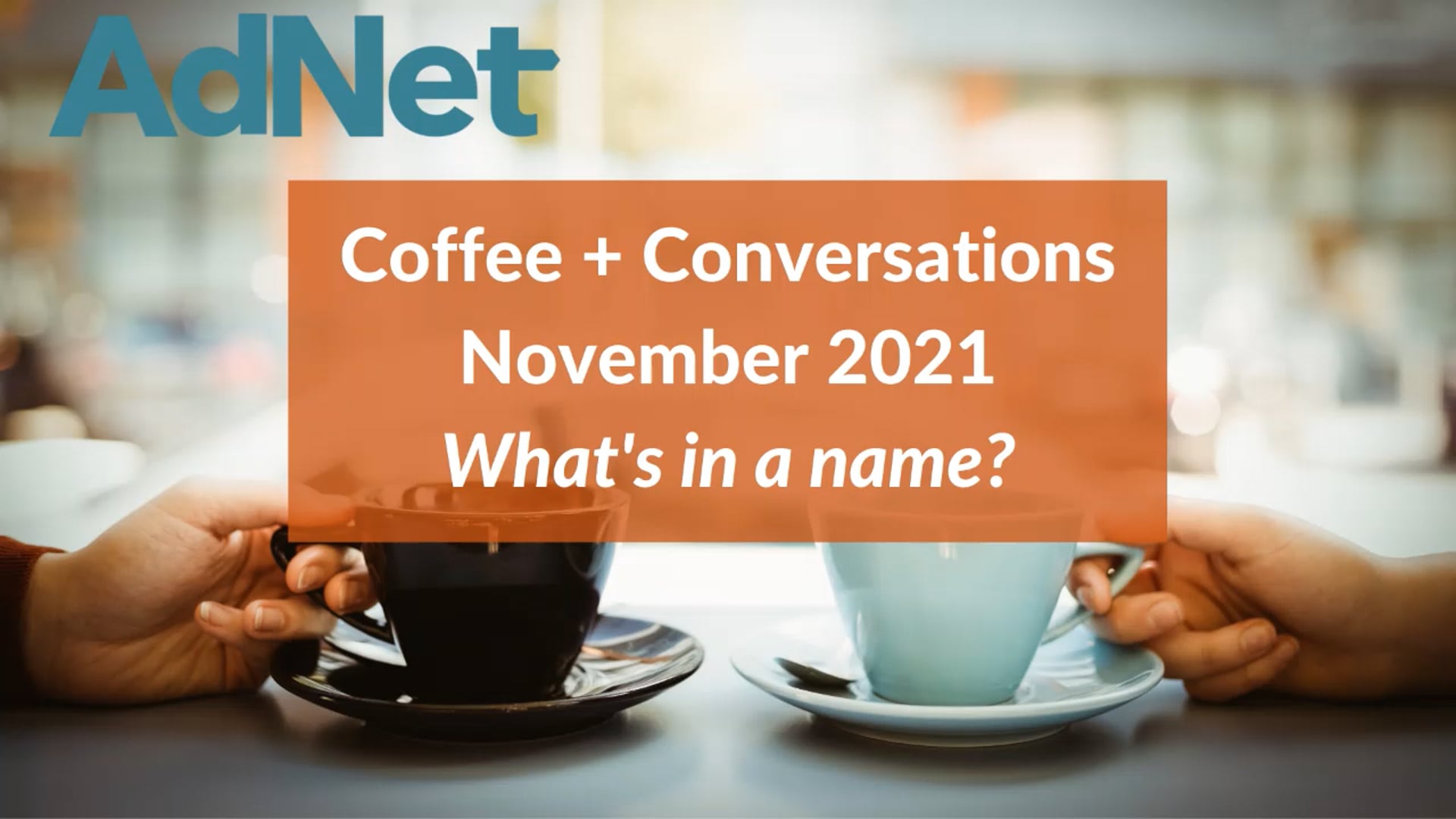 What's in a name?
AdNet Coffee + Conversations
November 16, 2021
Development…Donor Relations…Donor Services…Philanthropic Planning. The way foundations name and structure their departments, and title positions is evolving. What's the rationale behind it? How do you make the case to your CEO for a shift? Take a quick break from the year-end rush, grab a mug of your favorite warm beverage and join the conversation!
Navigating Social, Ethical, and Political Belief Differences Between Donors and Staff
AdNet Coffee + Conversations
May 11, 2021
Politics, religion and social justice issues continually intersect with our philanthropic work – and that can make for some interesting conversations with donors! Join us for a round-table discussion on the topic of how to navigate uncomfortable interactions with donors. Our session will feature Peter Dunn, President and CEO of the Central New York Community Foundation, as he shares tips, strategies and stories from his 25 years in the field.
So you're new to the field…
AdNet Coffee + Conversations
March 24, 2021
No matter your role or tenure within the foundation, this webinar offered tactical information every staff member should know, including:
Community Foundation Overview
Governance
Fund Management
Asset Development
Finance and Investments
Grantmaking & Community Leadership
Operational Sustainability
Interested in having access to a networking and professional development resource for communication foundation professionals serving in fund development, philanthropic advising and donor service roles?
An AdNet membership is connected to you, the community foundation professional, rather than your foundation. Membership Benefits include:
Professional Development webinars
Access to our robust Membership Directory and online peer exchange learning
Invitation to the AdNet annual spring conference
Opportunity to create your leadership profile through AdNet Board service and volunteering
Membership is $125.00 per year. Once you join, your membership will expire December 31st of each year.