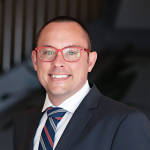 "My mentor was both responsive and fully transparent. She is now stuck with me at least quarterly … we have agreed tokeep the conversation going."
~ Tom Caron, The Community Foundation for Northeast Florida

---
The Advancement Network (AdNet) Mentor Partnership Program is designed to support and nurture sector professionals by pairing experienced staff and experts with those members who are new to the field, contemplating a career change, or seeking guidance.
Program Goals:
To provide an added benefit to attract and retain members.
To assist AdNet members in developing collegial relationships and establishing a professional network for support and guidance.
To strengthen knowledge and skills in philanthropy and fundraising best practices.
To develop and retain talent in the sector.
2023 Cohort Key Dates:
Applications are now open!
Application deadline: June 30
Assignments made, notice to applicants: July 7
Orientation for program participants: July 24
Partners meet monthly: August – November
Virtual Forum mid-November
Mentee Commitment
Meet with your mentor for a minimum of one hour a month for 

four months 

by phone, Zoom or in person.
Be respectful of all meeting dates and times.
Identify areas of focus to work on with your mentor.
Send questions or discussion topic(s) to mentor in advance of meeting.
Complete a program evaluation form at the end of the partnership.
Mentor Commitment
Commit to the role of mentor for a minimum of one hour for 

four months 

by meeting by phone, Zoom or in person with your mentee. Mentors will be responsible for requesting and scheduling the meetings.
Be respectful of meeting dates and times.
Provide guidance, knowledge and support for your mentee to advance him/her/they professionally.
Assist your mentee in setting and achieving his/her/their professional goals.
Maintain confidentiality and establish trust with your mentee.
Complete a program evaluation form at the end of the partnership.
"Incredible way to gain perspective from another CF leader and bring best practices back to our home CF."
"I gained more knowledge than I could have imagined from my mentor."
"You'll get an amazing, experienced mentor and have opportunities to learn cool new trends and ideas."
"I learned just as much from my mentee as I hope she did from me. It is and should be a mutually beneficial relationship."
"This is a valuable program!"
Spring 2022 Mentor Program
Mentors and mentees must be a current AdNet member to participate in mentoring program.